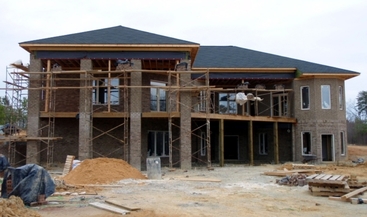 Welcome to Consultation Direct, your source for affordable, quality, NC state certified home inspections and construction consultation backed by over 35 years in the construction industry. Our inspectors are highly trained and well prepared.
Based out of Roxboro, North Carolina we offer many types of building inspections including: Residential, multi-home, small commercial, phase and construction inspections, as well as FHA, HUD, and VA foundation certifications for Manufactured Homes. We offer our services within a 60 mile radius of Roxboro including southern Virginia. Our services are designed to meet your specific project needs. All inspections we perform are designed to meet or, in many cases, exceed the NC Standards of Practice for home inspections.

---
Our History

Glenn started Consultation Direct in 2004. He was also working as a consulting expert through Bob Villa's web site, where he held the highest satisfaction rating. For over 25 years he was a commercial construction superintendent on projects reaching into the multi million dollar range . No longer working in the field as a superintendent Glenn is now devoting all his time to the inspection business. with a great track record so far: 12 years in business with 0 complaints. Glenn also worked for several years at a several manufactured home plants performing 3rd party quality control inspections on modular buildings under construction for use by the US government on military posts as day care and youth centers.
ADDITIONAL TRAINING
Completed a 6 month home inspection training course
Trained and licensed home inspector certified by the state of North Carolina
Professional construction supervision course by the Associated General Contractors
Safety training certified by the U.S. Department of Labor Occupational Safety & Health Administration (OSHA)
15+ years experience in CAD drawing (blueprints)
---


Certified member with over 10 years service

---